Do-It-Yourself Camper Bed
Finally the weekend and the weather service predicts the best weather. Then there's no stopping it. You quickly throw your seven things in the car and off you go! Out into nature, on a road trip or spontaneously visiting friends.
Our bed is made for that. It is extremely light and offers maximum storage space. The bed system requires little space when pushed together, so it can remain in the trunk during everyday life, so that you are always ready for your next camping adventure.
In the following article you will find out how you can easily assemble the bed system yourself with little effort and a small budget.
Our instructions contain a detailed shopping list. With this you can have all the wood cut to size in the hardware store, get brackets and screws and then assemble them step-by-step like a kit. You can find the exact dimensions for your car and dream bed in our instructions. here >>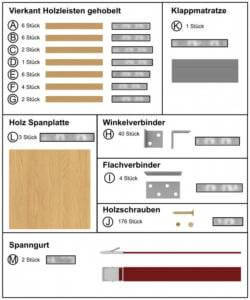 Step-By-Step Instructions
Each individual step is shown graphically from different perspectives. Keep it simple is our motto here. We want to make it possible for everyone to build their own bed, even if they have little previous technical knowledge. As long as you can use a cordless screwdriver, assembling the bed shouldn't be a problem.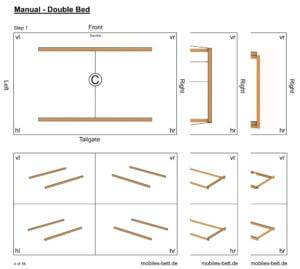 The most important element of the bed system is of course the mattress. For a good night's sleep we need a flat surface. We put chipboard into the duvet cover so that you don't slip between the slats while sleeping. These distribute the weight on all wooden slats.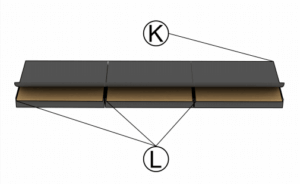 Our bed systems can easily be pushed together and transported in the trunk behind the back seat bench. The bed is not built in permanently. This means that your car remains suitable for everyday use at all times. Because the system is quite light, you can unload it on your own if necessary. A second helping hand is not necessary.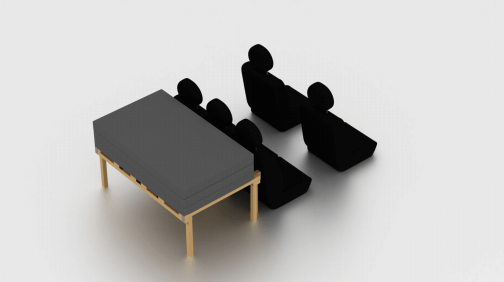 To sleep, the bed frame is pulled out forwards, the tensioning straps are attached to the headrests and the mattress is unfolded. In a few simple steps and in no time, your bed is ready for your restful sleep.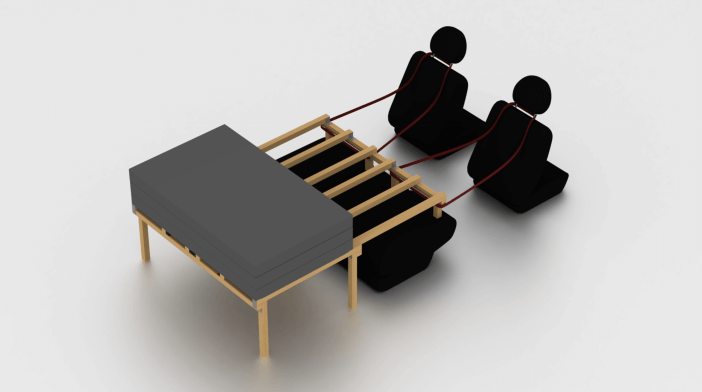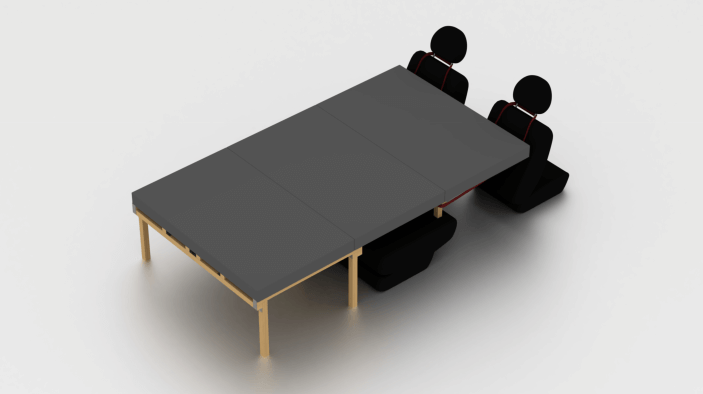 Sign up for the newsletter and save 15%
Get discounts, exciting news, new products and stories about minicampers!