simply build your own car bed
VW Caddy | Renault Kangoo | Citroen Berlingo | Opel Combo | Mercedes Citan | Peugeot Rifter
Fiat Doblo | Opel Zafira | Renault Espace | Peugeot Traveller | Toyota Proace City | Citroen Spacetourer
Opel Zafira Life | Toyota Proace Verso | VW T4 | Dacia Dokker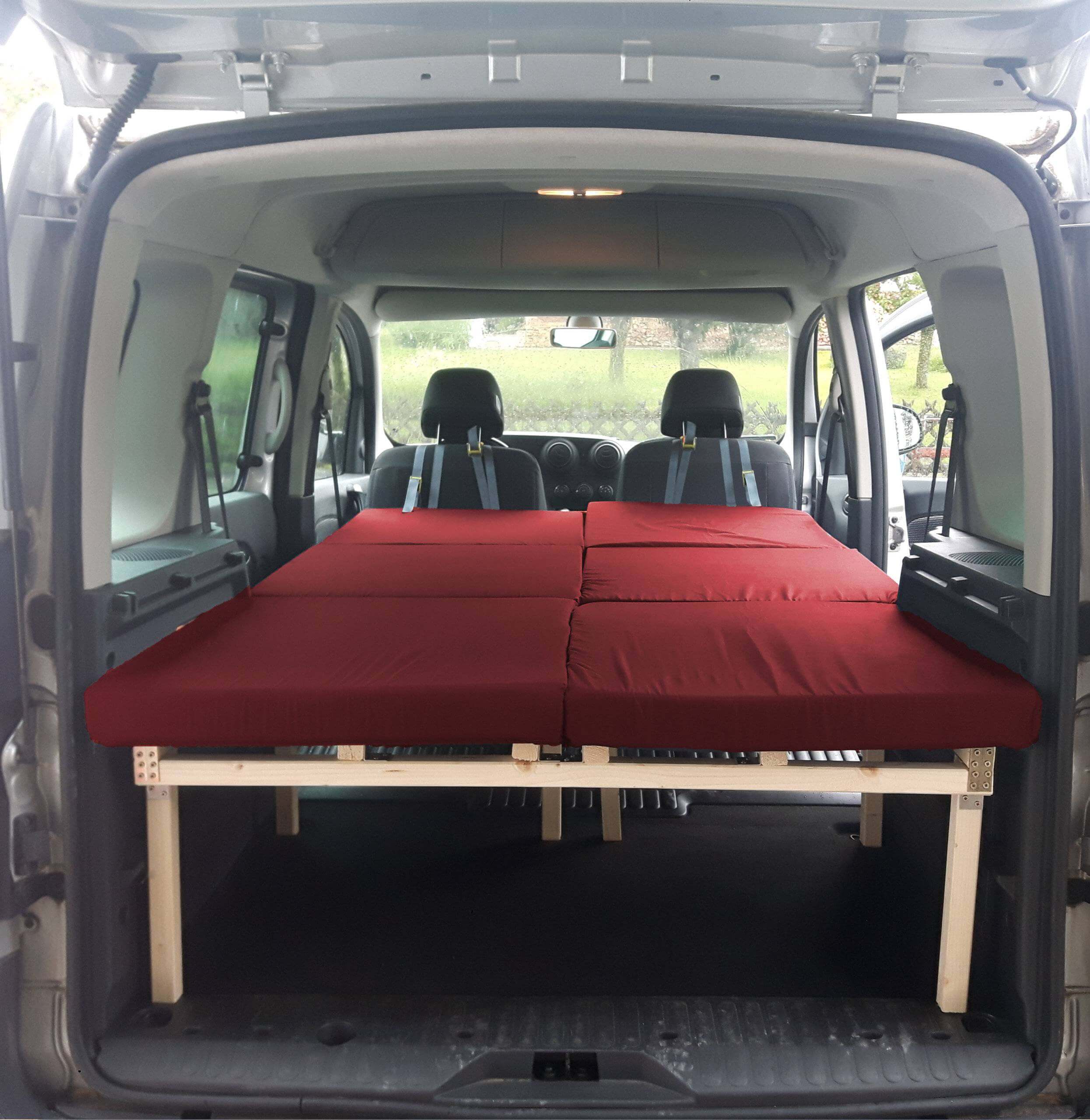 Miriam S.
Fiat Doblo
We wanted to thank you from the bottom of our hearts for the instructions! In the last few weeks we had the luck and pleasure to be able to do some tours with our Fiat Doblo and everything works great, smoothly, without any problems!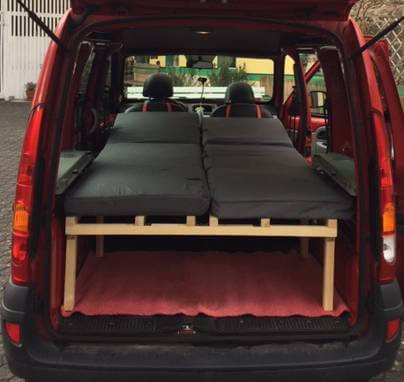 Viola S.
Renault Kangoo KC
Everything fits so well! I'm very satisfied! Thank you very much for the great support and guidance!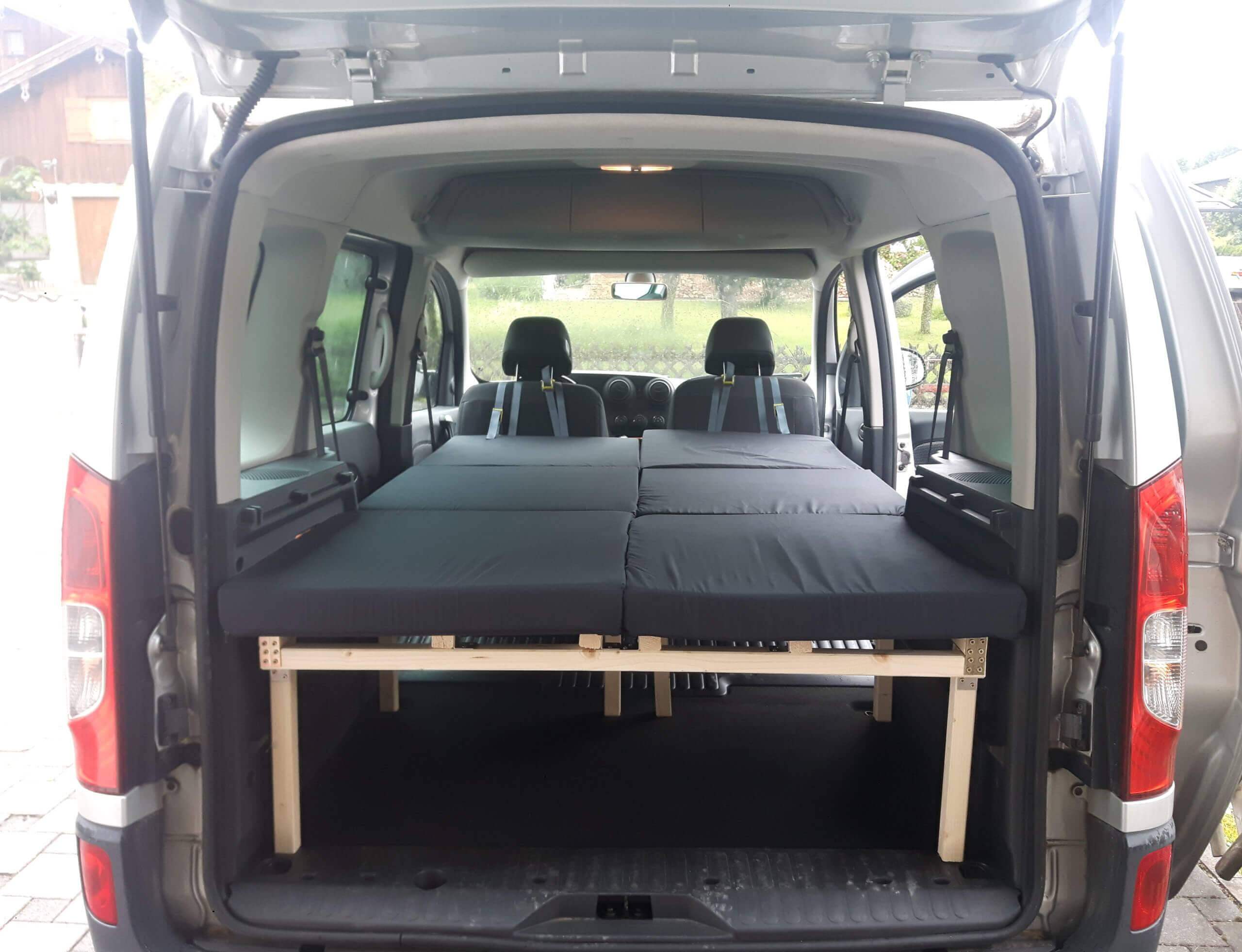 Marie F.
Mercedes Citan
A thousand thanks for this great guide with the PERFECT measurements!! We have expanded our Citan with it and are super happy!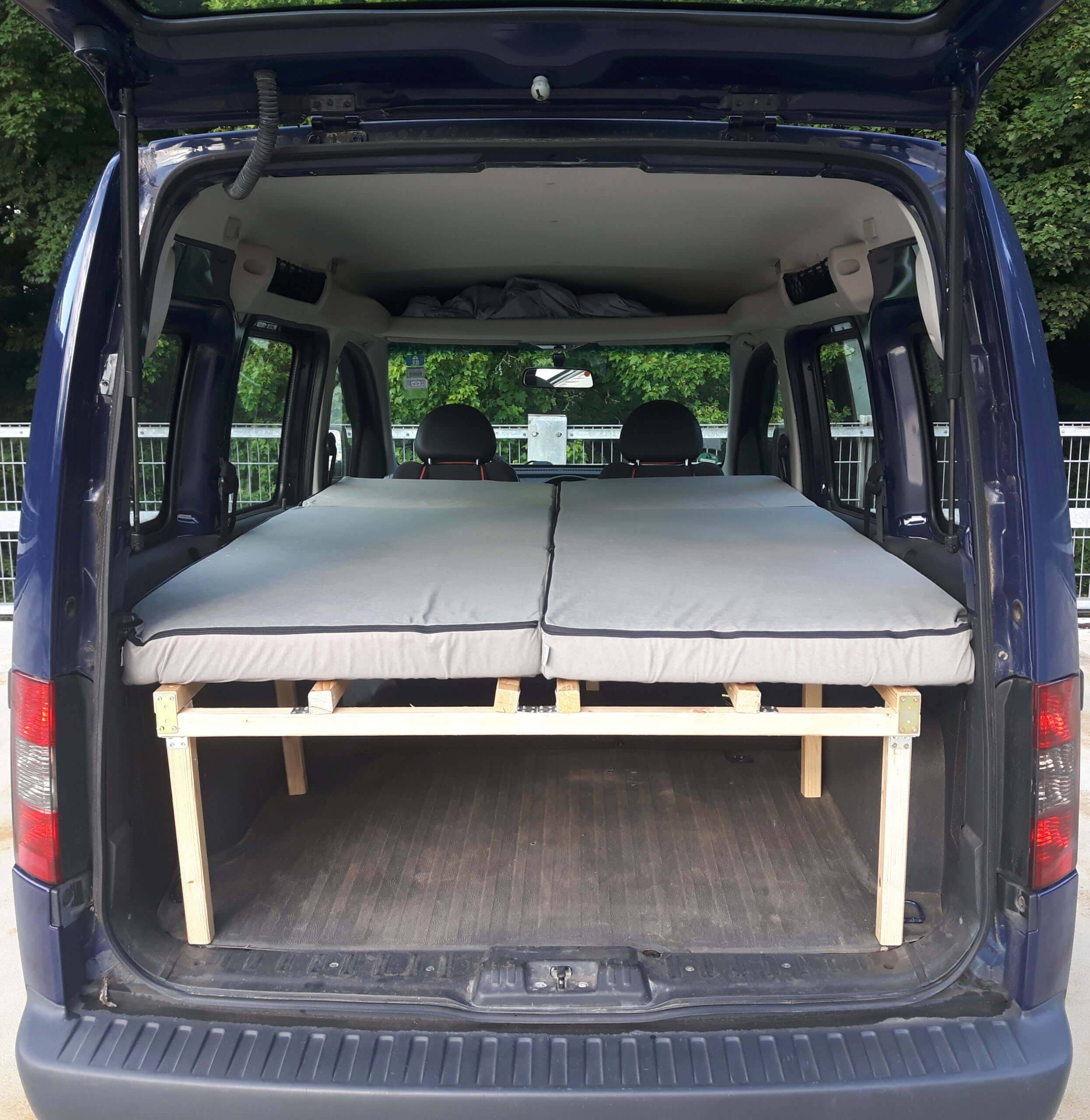 Florian B.
Opel Combo C
The instructions include a detailed shopping list. This means that all materials can be purchased quickly and the bed frame can be set up quickly and easily.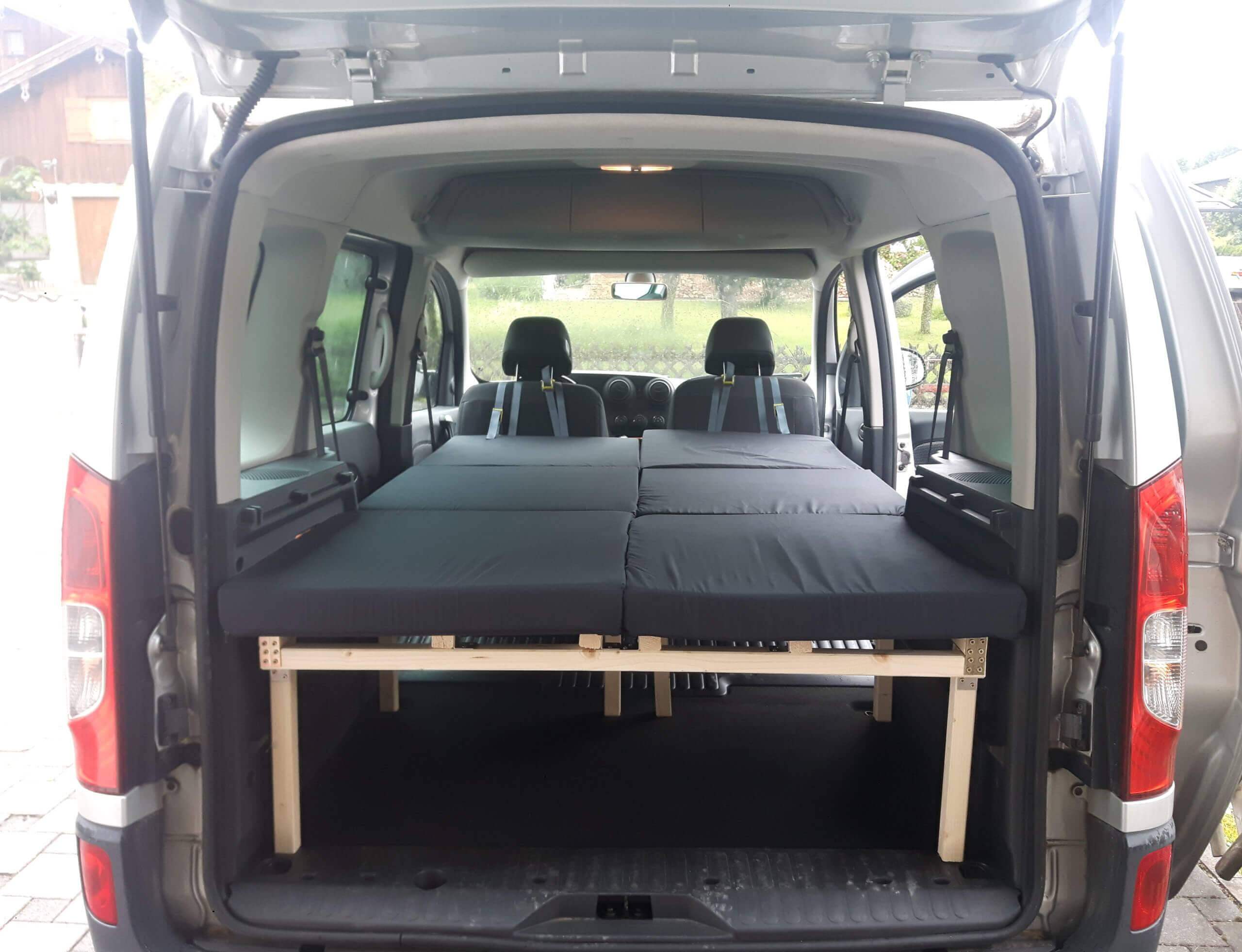 Oleg M.
Mercedes Citan
The instructions are very understandable. The bed is set up quickly. I'm looking forward to my first outing.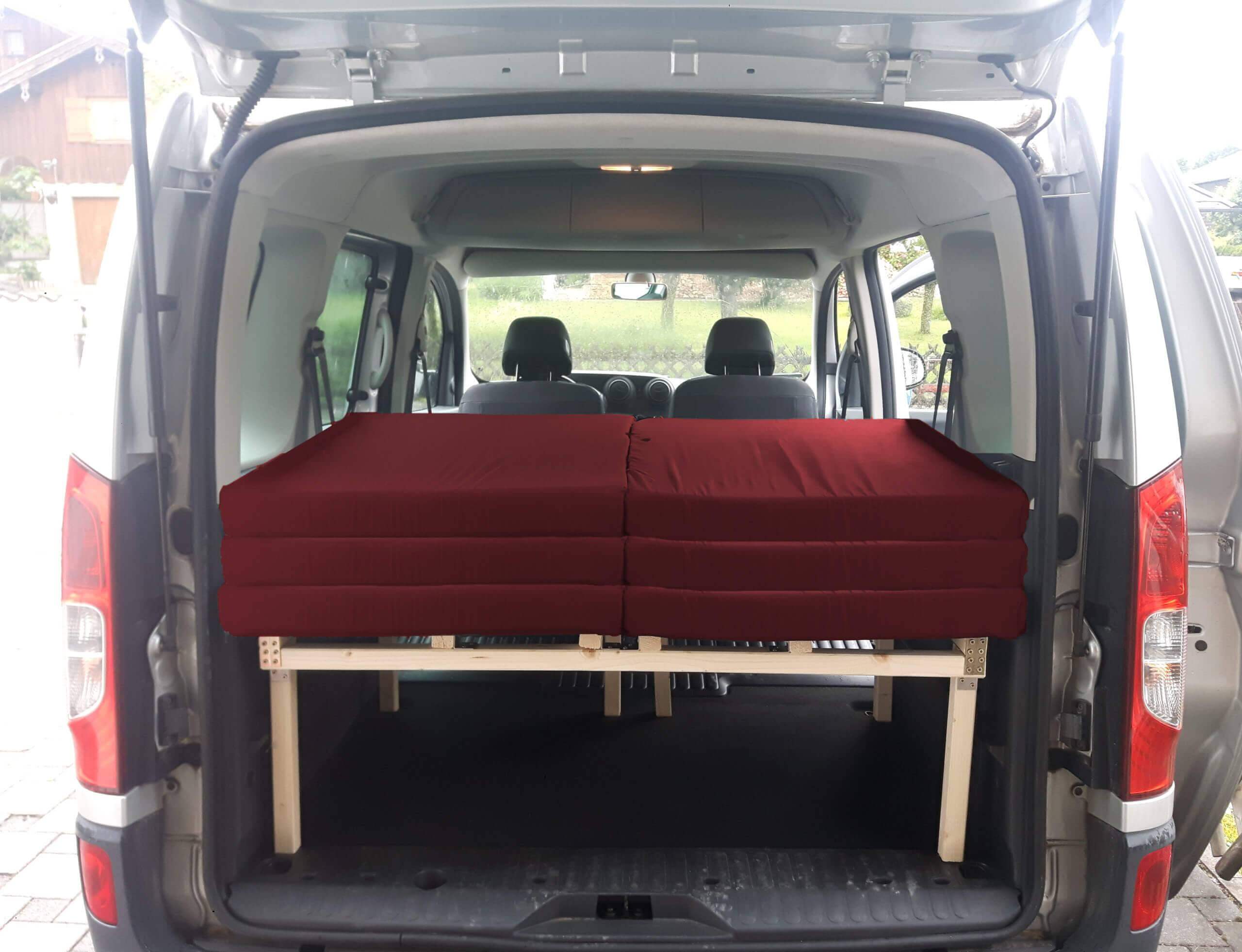 Verena Z.
Opel Combo Life
Coziest bed ever. Easy and quick to build. Highly recommended!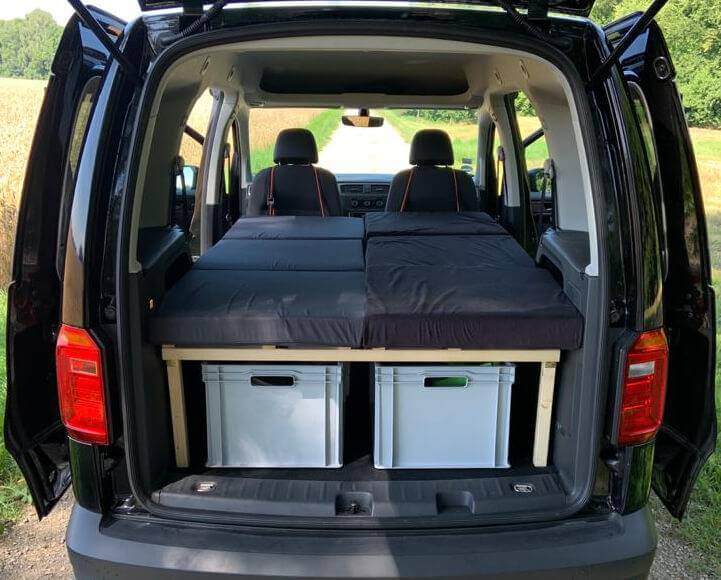 Paul P.
VW Caddy
The system is really awesome! It takes 30 seconds to take off and you sleep very well on it!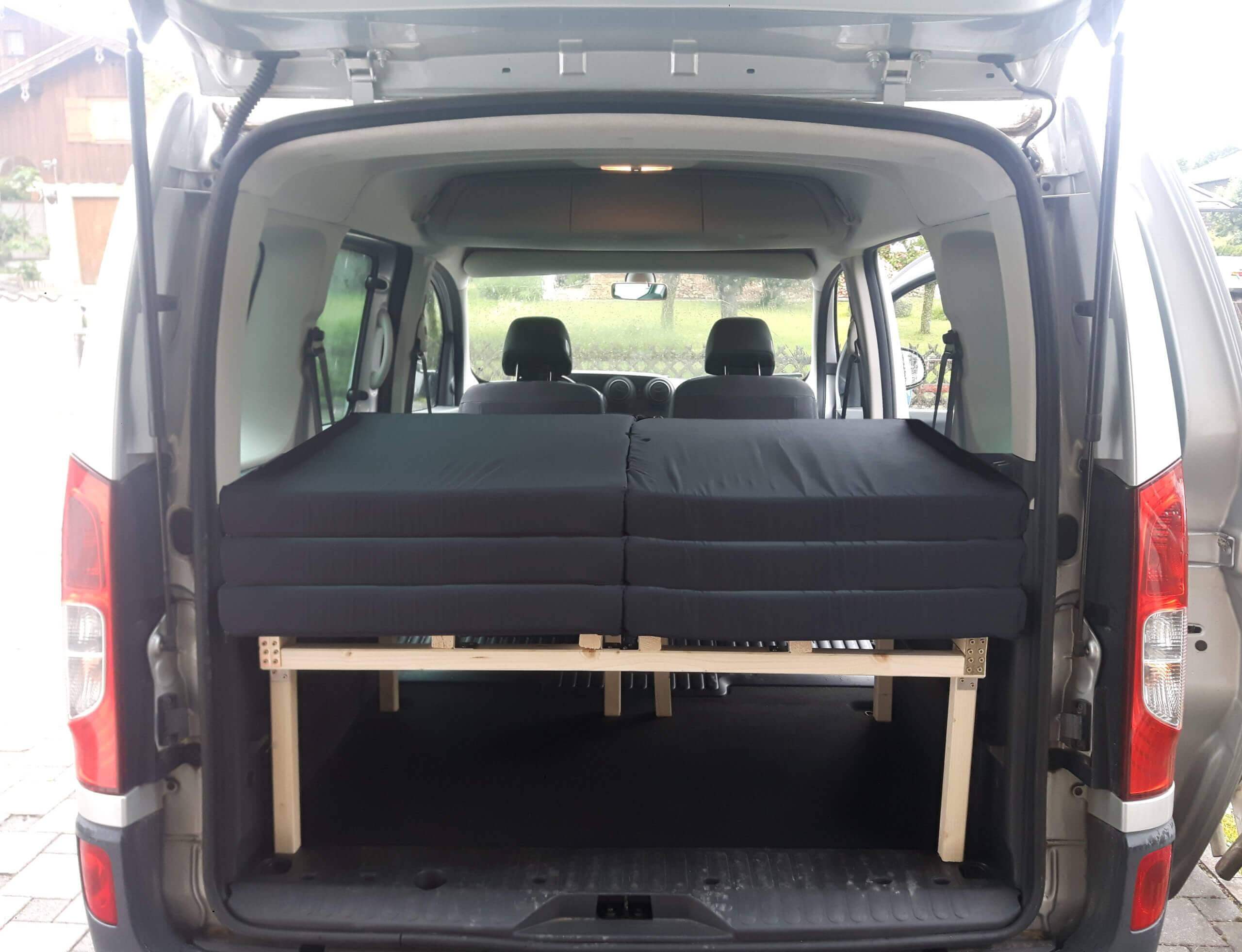 Sebastian P.
Citroen Berlingo III
Super easy to create and very inexpensive! I can highly recommend it!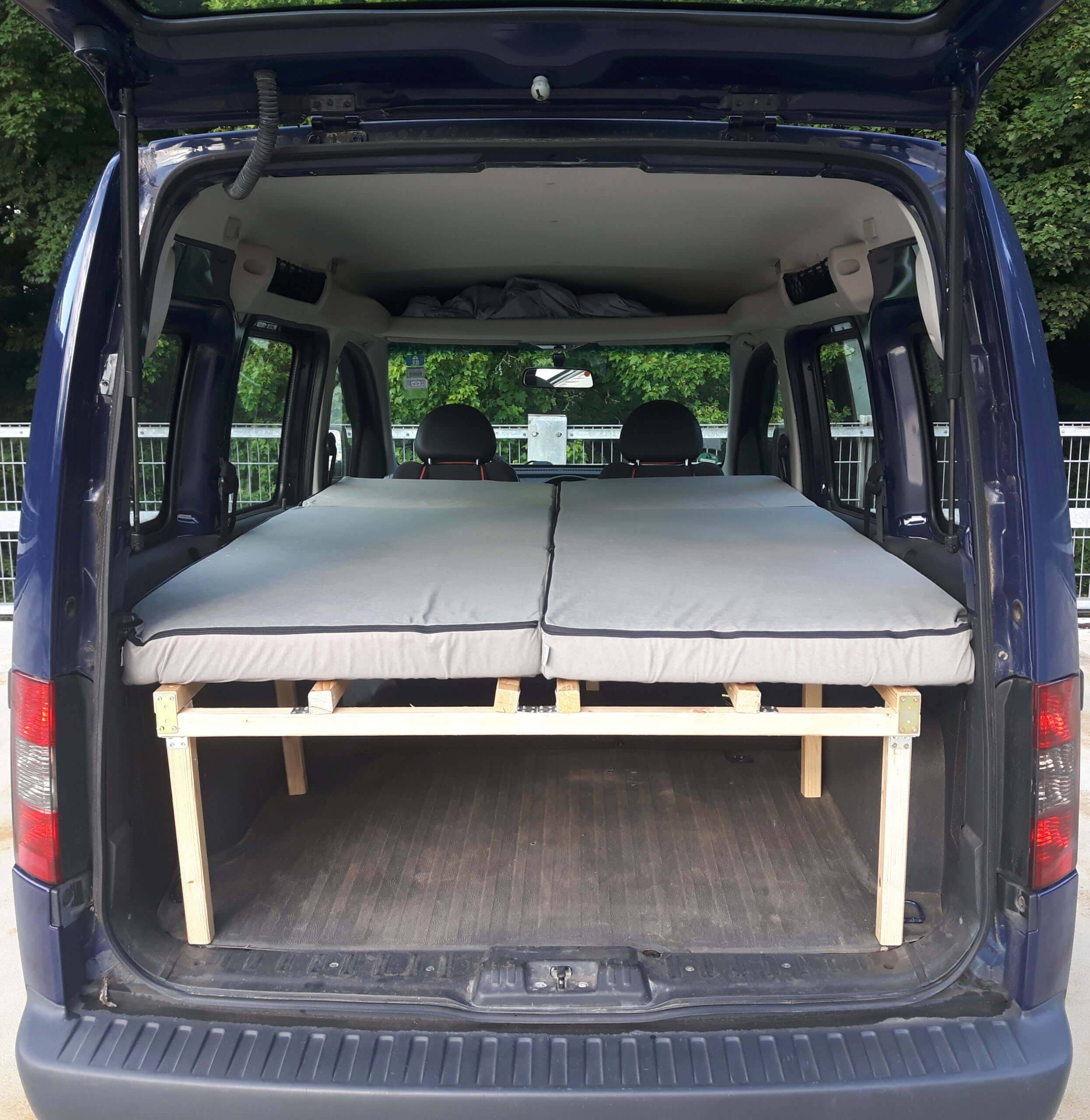 Jonathan H.
Opel Combo C
I built the bed and so far I am really very satisfied!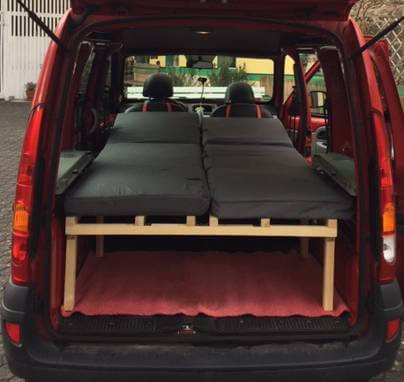 Julia T.
Renault Kangoo KC
We have chosen your bed and are extremely satisfied - Thank you!!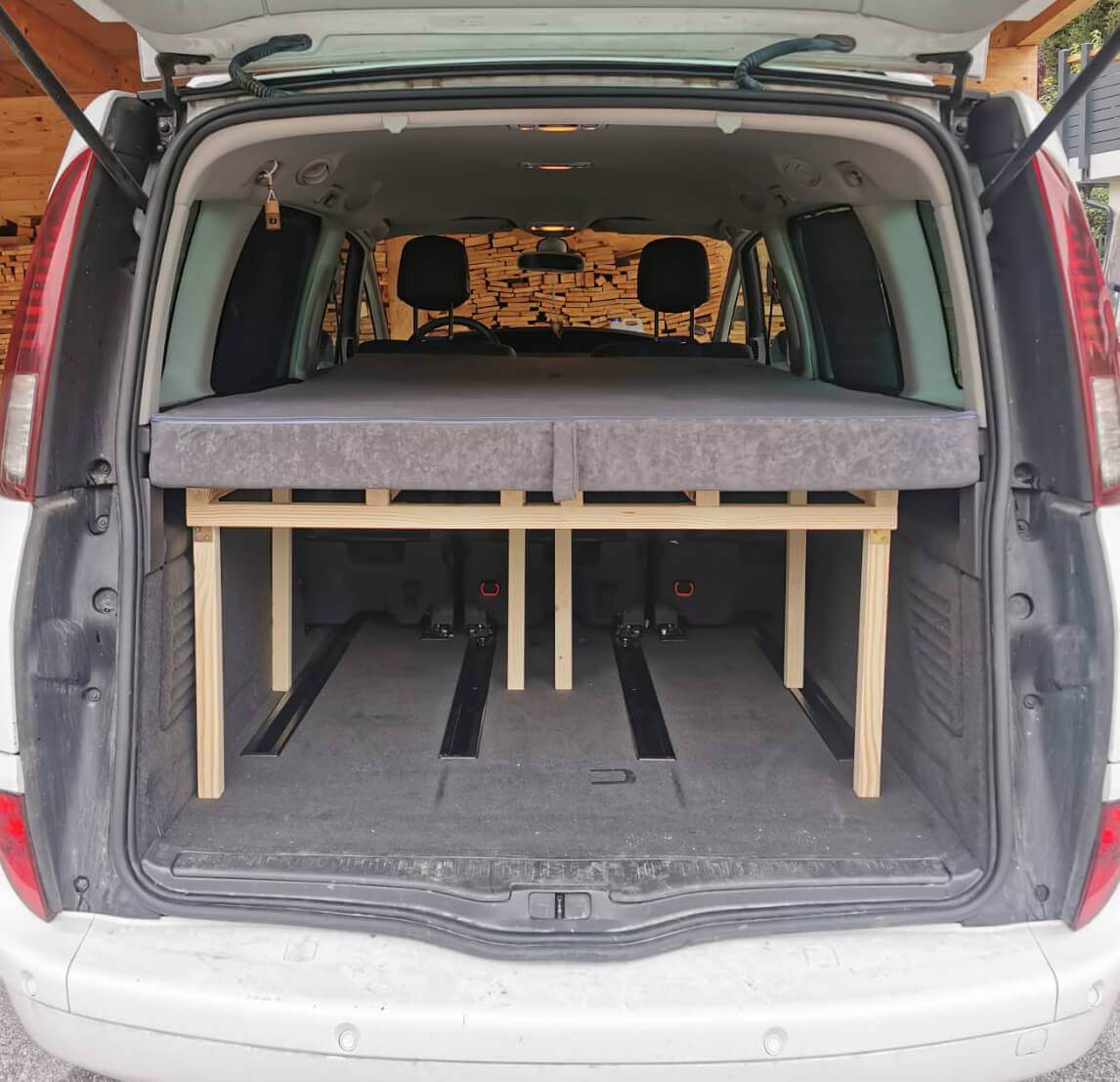 Stephan M.
Renault Grand Espace
The instructions are very easy to follow if you are not doing something manually for the very first time.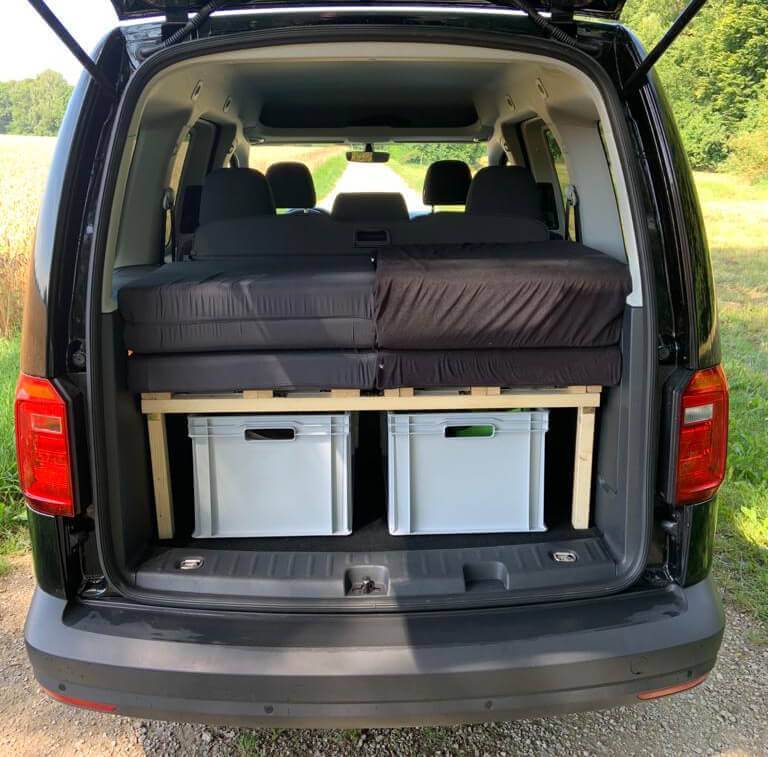 Michael S.
VW Caddy Maxi
Thank you for the great construction and also the price with the 70 Euro mattress can be seen with 130 euros for the single bed!
Do you want to convert your car into a camper?
We'll show you how you can build your own tailor-made car bed from wood, angles and screws in less than 3 hours.
Here you will find simple step-by-step instructions, tailored to your car.
Our beds are space-saving, light, environmentally friendly, stable and cheap.
No permanent installation. Your car remains suitable for everyday use.
The double bed is ideal for two adults. There is enough space for your luggage under the lying surface.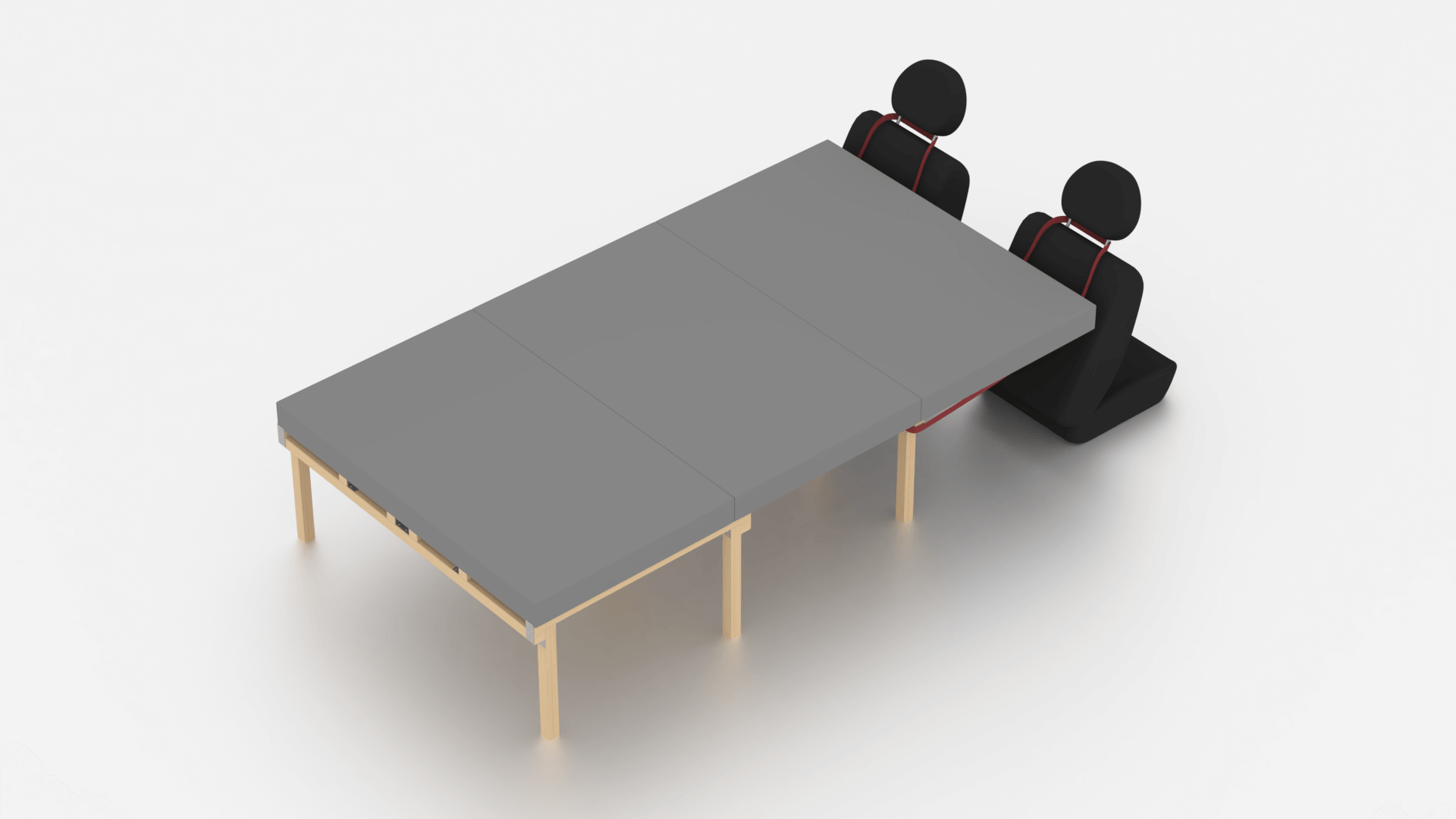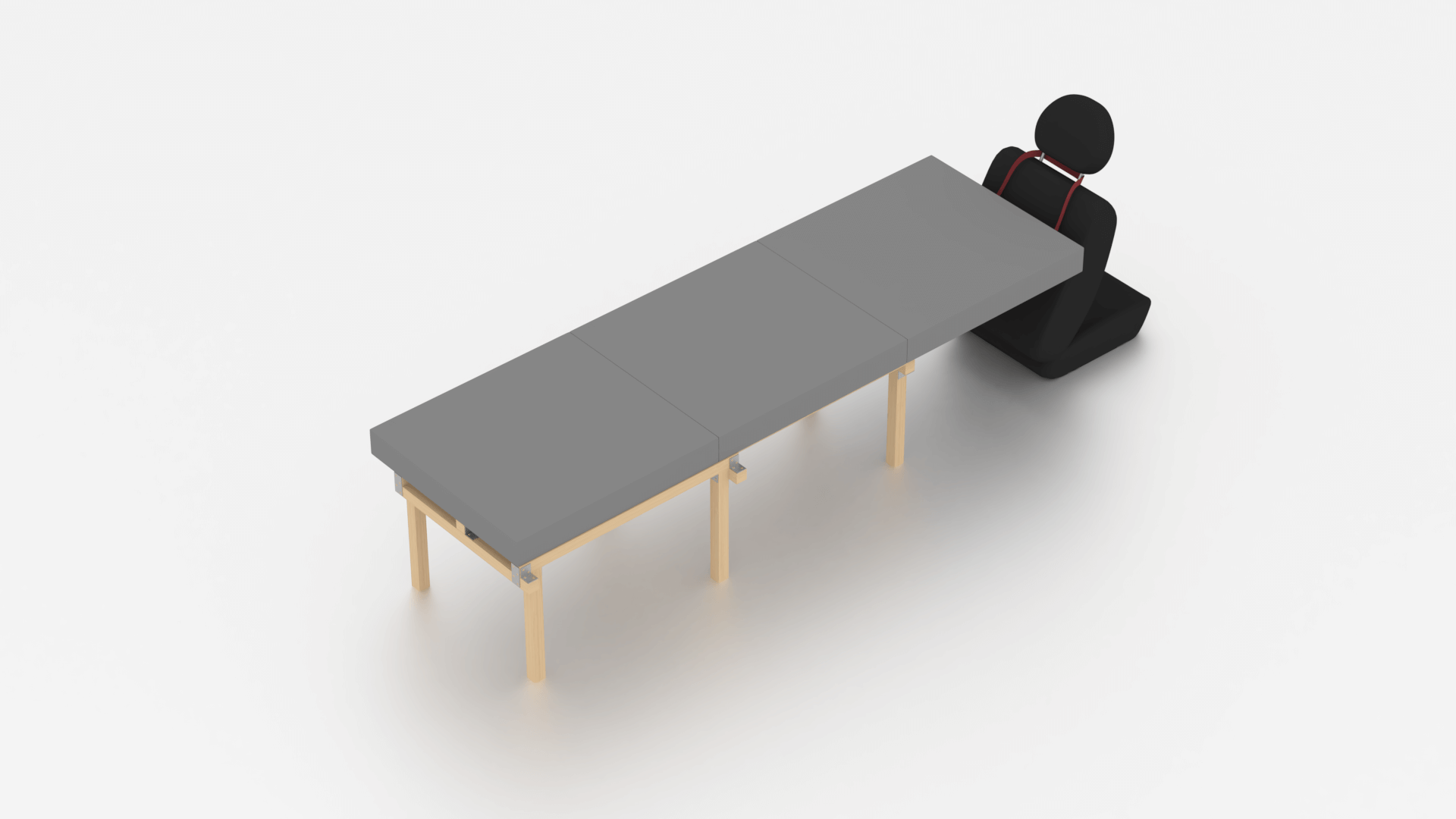 Our single bed is ideal for traveling alone. Next to the bed there is still enough space for large luggage or sports equipment such as surfboards, bikes, paragliders, etc.
If you don't just want to travel alone, but also as a couple, our combi bed can be a good choice for you. It offers more storage space than our double bed, but less than our single bed. So it's the perfect mediocrity.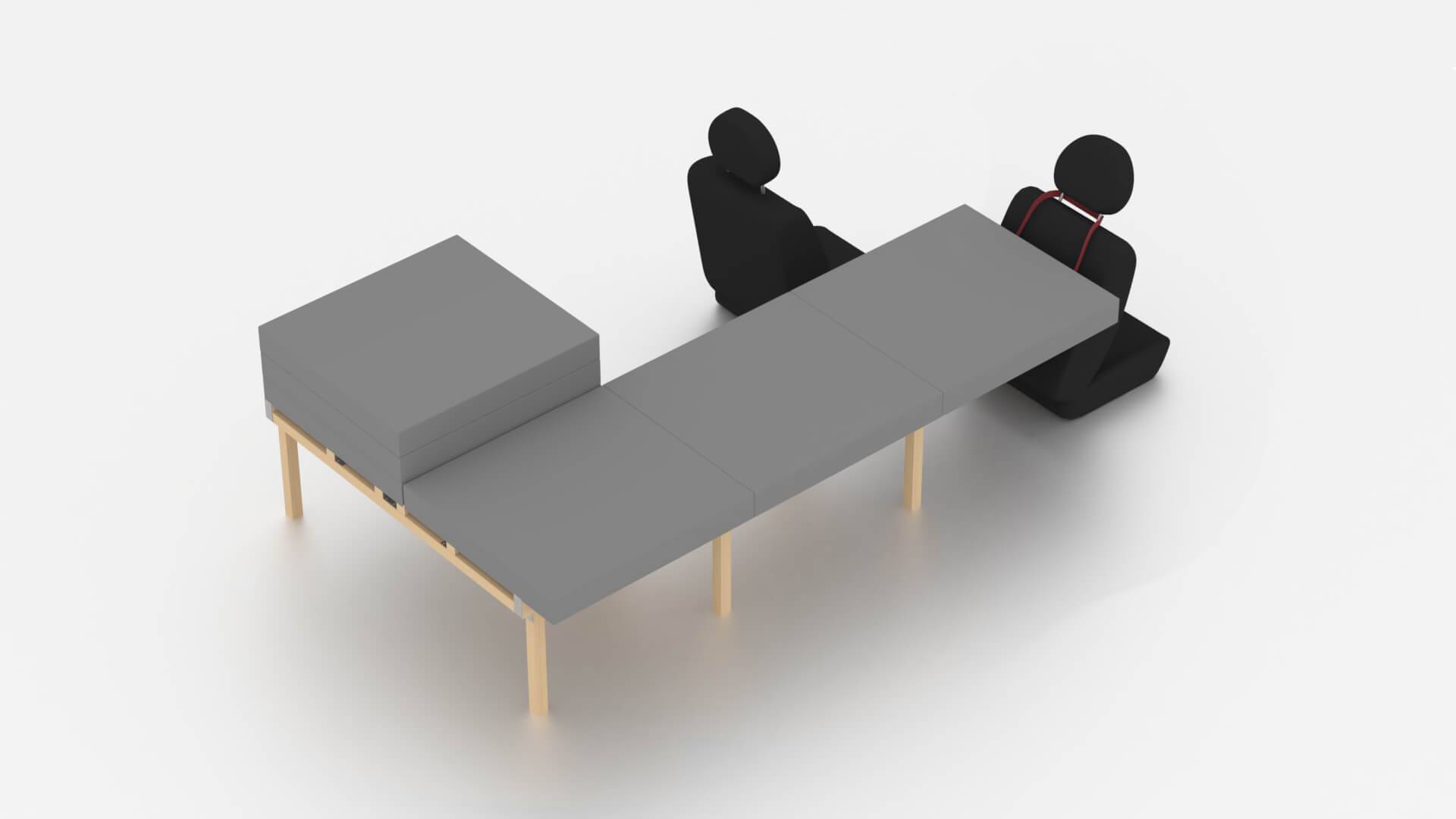 In the construction manual you will find all the necessary materials including the dimensions for your bed. The manuals are designed so that you can have all the pieces of wood cut to size in the do-it-yourself store and put them together like a kit to make a bed frame.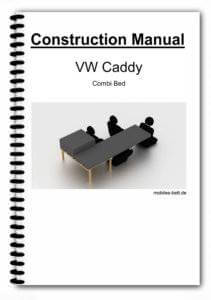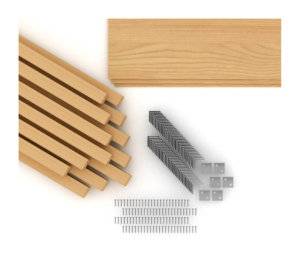 For the camper bed you need enough square timber, chipboard, angles, screws and a folding mattress. You can find all the necessary materials, their quantities and dimensions in our instructions.
We recommend using folding mattresses for our car beds. You can transport it folded up to save space and fold it out to a bed in a few minutes. In our shop you will find suitable mattress models suitable for your car.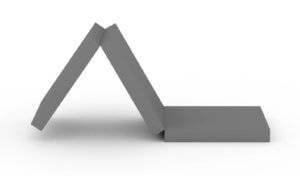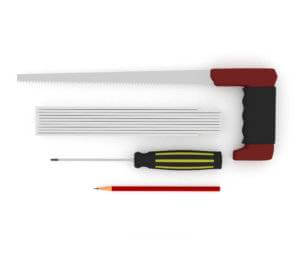 You should have the appropriate tools to assemble the bed frame. We recommend a cordless screwdriver with a wood drill and screwdriver, a wood saw, a folding rule and a pen.
You did not found your car?
Then just write us an email to info@mobiles-bett.de and we will surely find a solution.
Subscribe and don't miss any exciting news, new products and stories about minicampers!