All our bed systems already work perfectly as described in the assembly instructions, but you have probably already noticed that yourself.
Nevertheless, we have a few ideas for you on how you can optimise the bed system, especially the lying surface. With the following tips you can save weight and the mattress element is more comfortable to handle.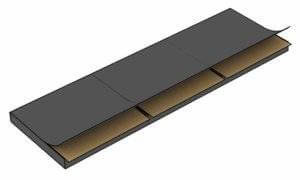 Not all people are the same size. So if you belong to the smaller species, you can do without unnecessary mattress length. The standard length of the folding mattresses is 195 cm, but if you do not use the entire length, it is a good idea to shorten one mattress element. Ideally, you should shorten the rear mattress element so that the front element has more contact surface on the bed frame and can no longer slip off so easily and hang in front of the bed frame. Please note that you should shorten the mattress and the shelf in the same white.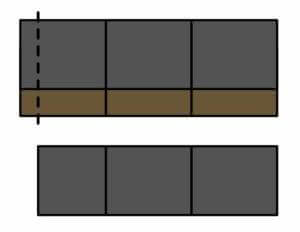 Depending on the car model or the height of the bed frame, the space between the bed and the roof is sometimes more or less. Unfortunately, there is not much space here in some cars and this becomes noticeable when folding or unfolding the mattress. Sometimes the mattress corner gets caught on the roof, window or wall. Storage compartments under the roof or on the side are also sometimes in the way. It is therefore a good idea to bevel the corners of the shelves. This is easy to do with a hand saw and it doesn't matter if you cut 10 or 15 centimetres off the corner. The shelves will remain strong enough to support you. When the corners are bevelled you can simply put the boards back into the mattress cover. You don't have to cut the mattress, the corners are flexible.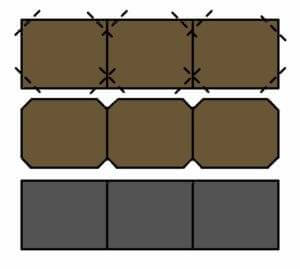 To further save unnecessary weight, you can drill a few large holes in the boards. It is important not to drill too many holes or the boards will become unstable. 5 to 8 holes per board with a maximum diameter of 10 centimetres should be enough. The nice thing about this is that the mattress is also better ventilated and condensation and moisture in general can escape from the mattress more quickly.

Sign up for the newsletter and save 15%
Get discounts, exciting news, new products and stories about minicampers!