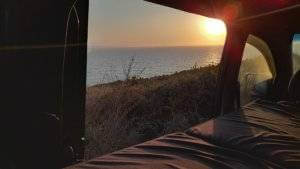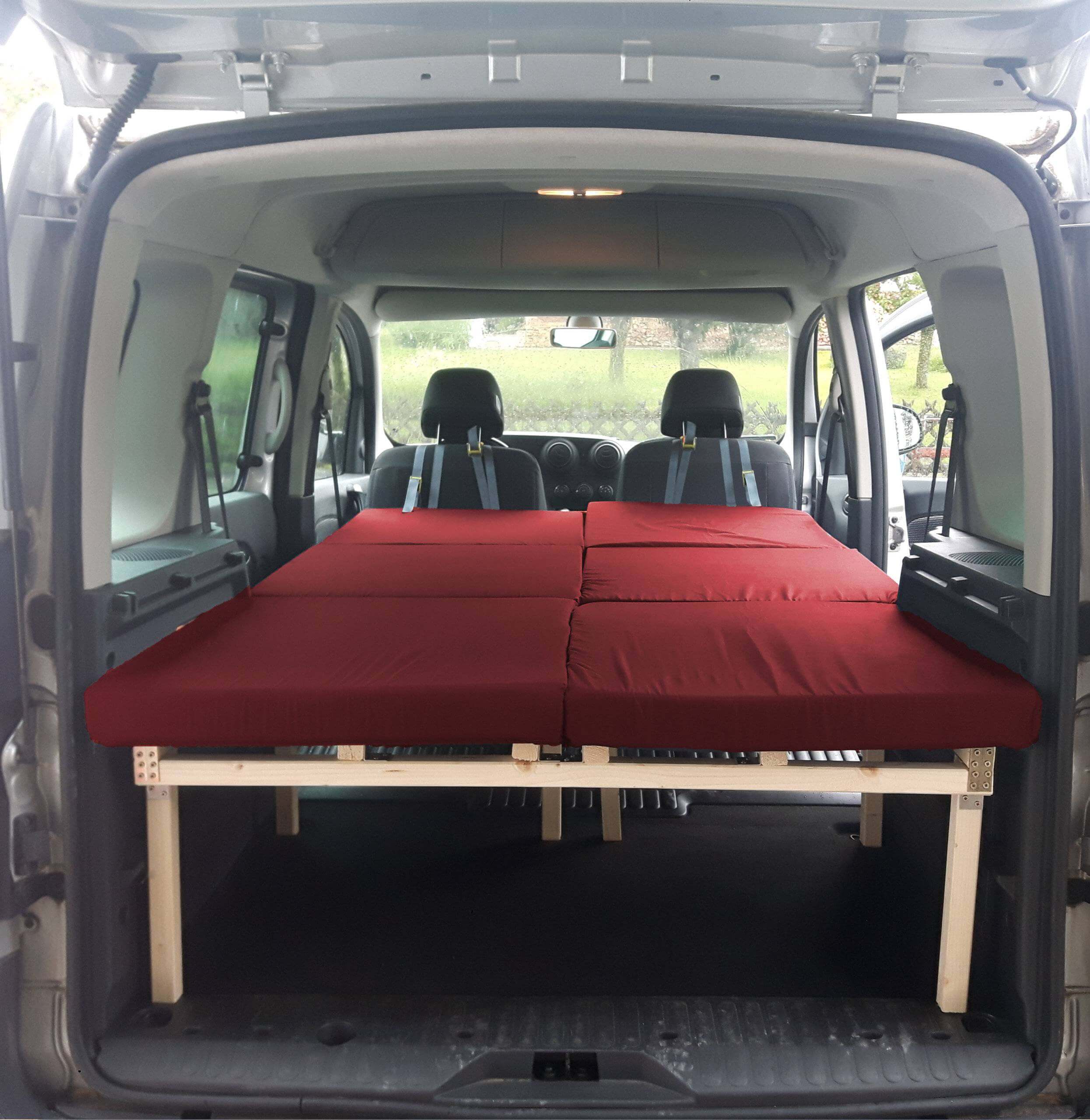 Miriam S.
Fiat Doblo
We wanted to thank you from the bottom of our hearts for the instructions! In the last few weeks we had the luck and pleasure to be able to do some tours with our Fiat Doblo and everything works great, smoothly, without any problems!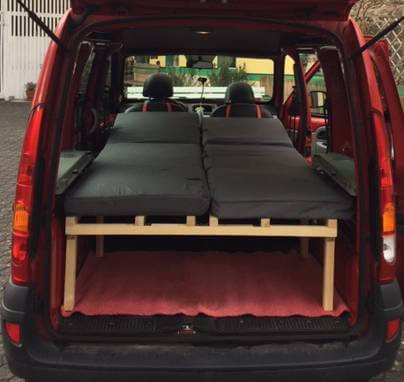 Viola S.
Renault Kangoo KC
Everything fits so well! I'm very satisfied! Thank you very much for the great support and guidance!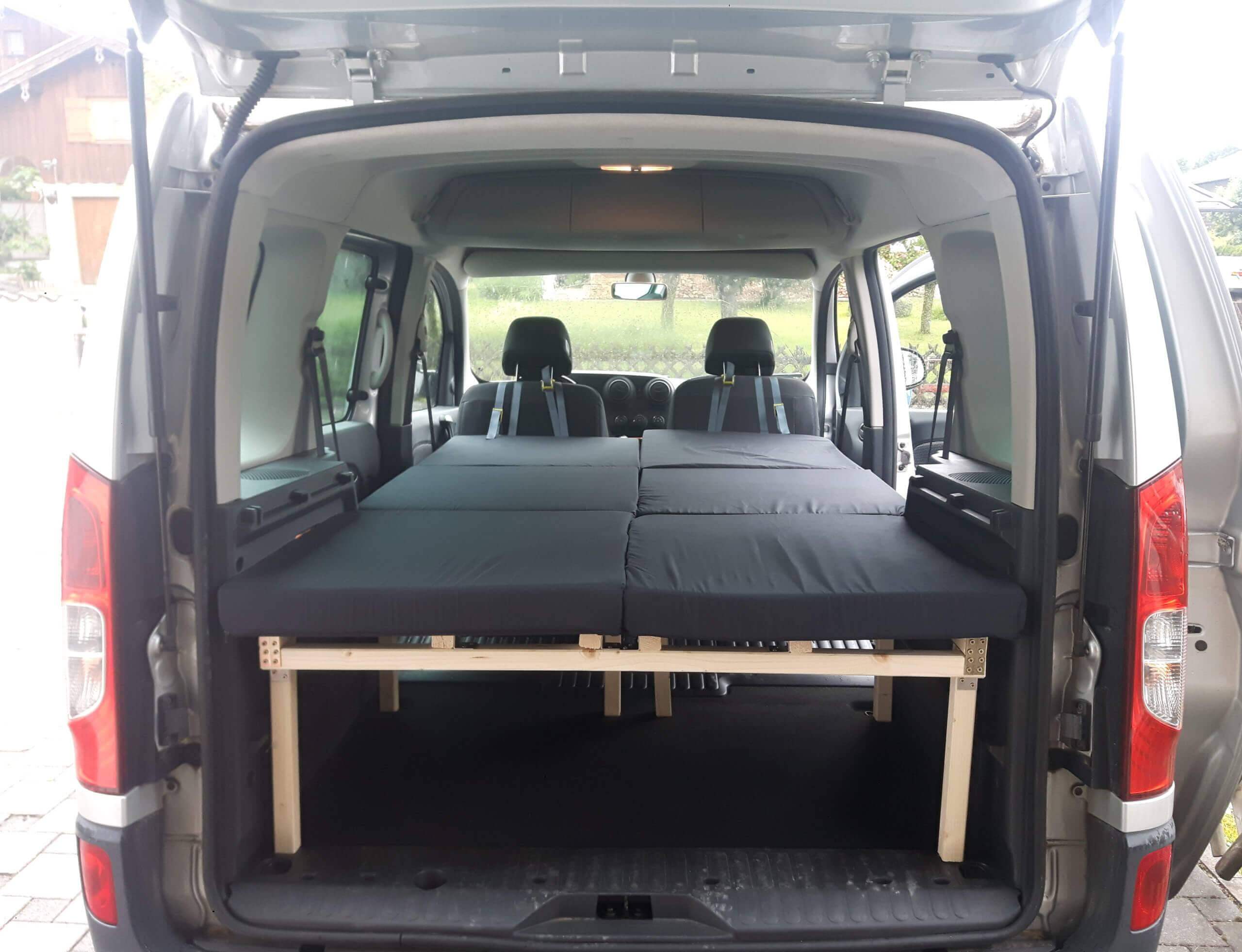 Marie F.
Mercedes Citan
A thousand thanks for this great guide with the PERFECT measurements!! We have expanded our Citan with it and are super happy!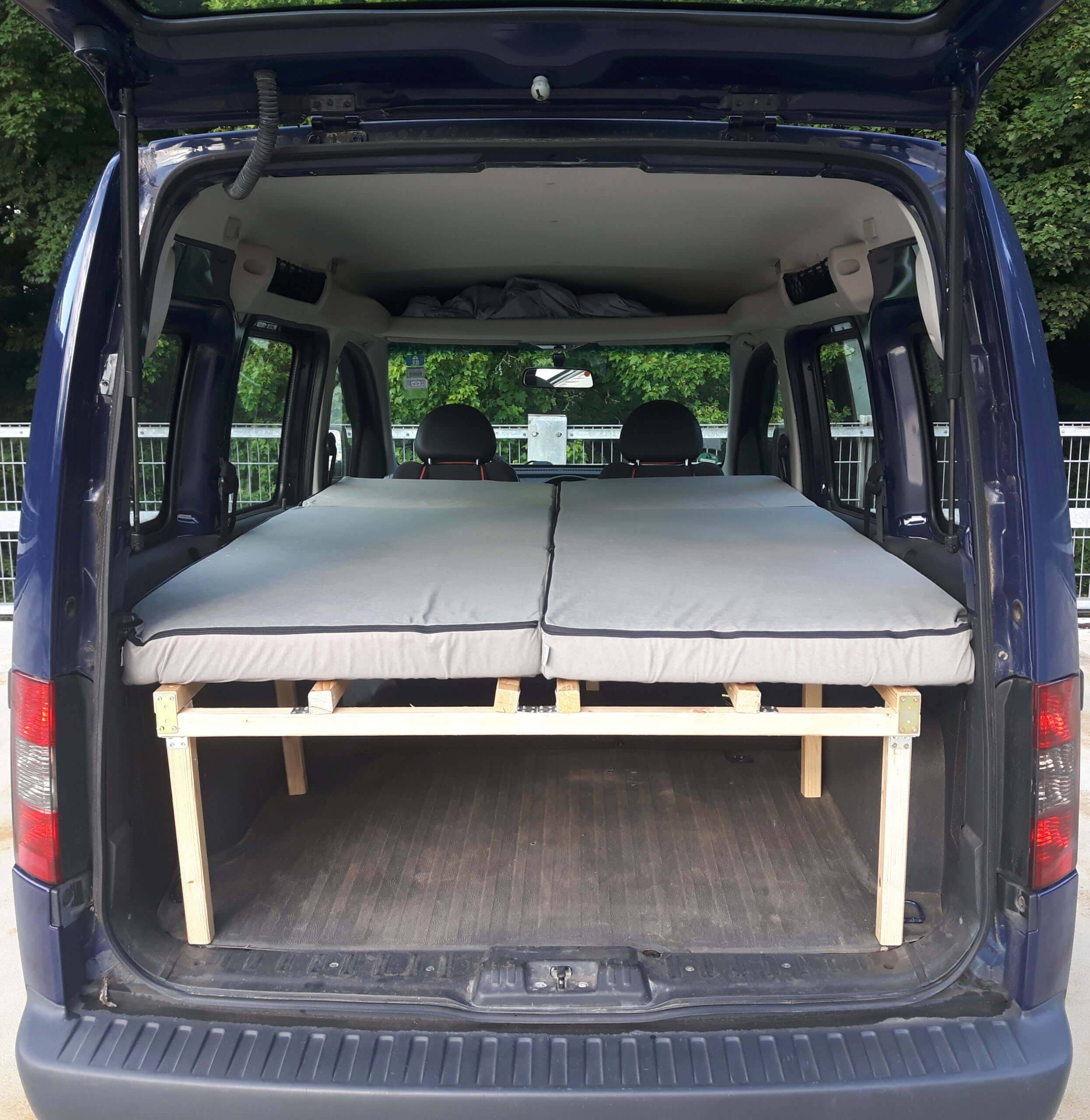 Florian B.
Opel Combo C
The instructions include a detailed shopping list. This means that all materials can be purchased quickly and the bed frame can be set up quickly and easily.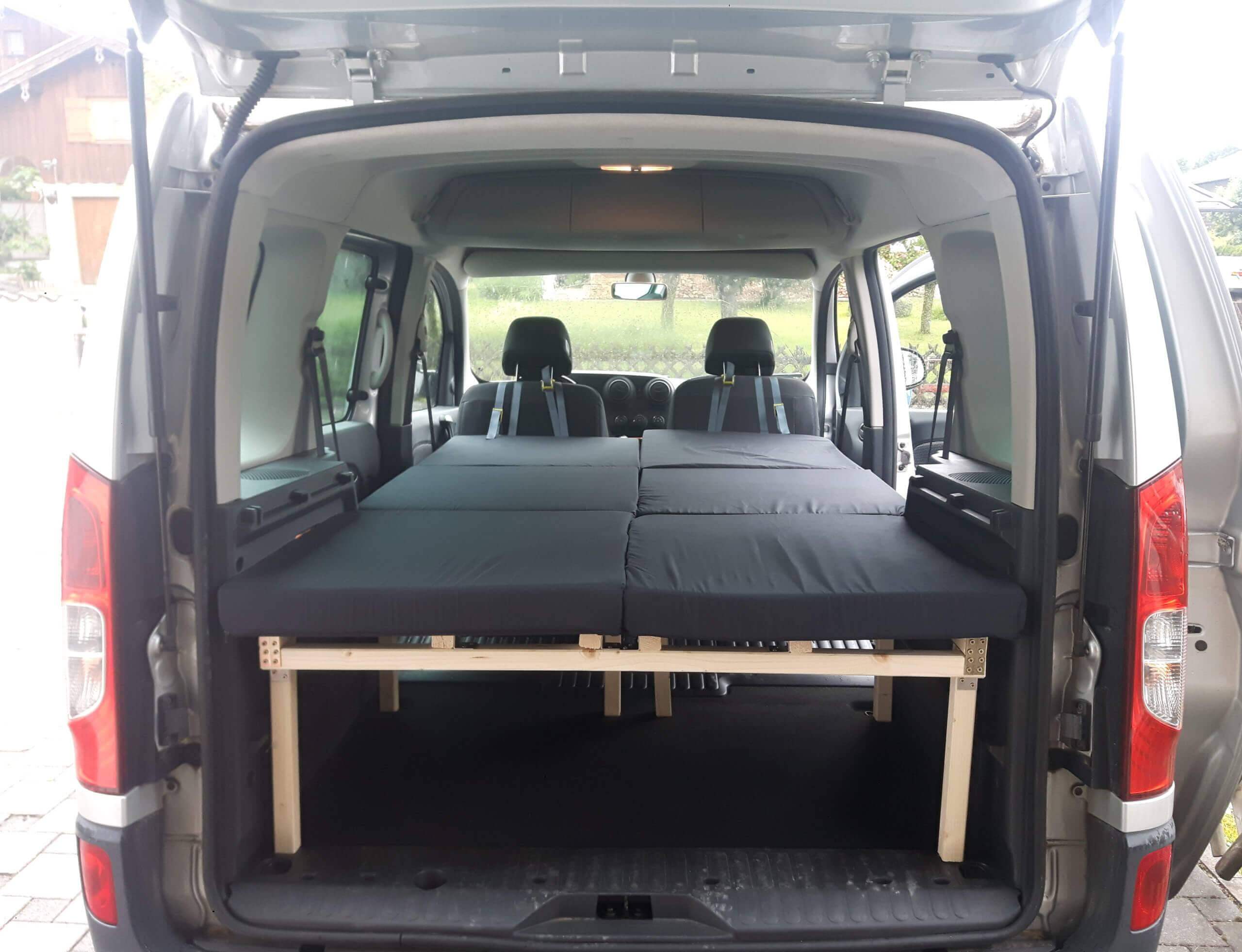 Oleg M.
Mercedes Citan
The instructions are very understandable. The bed is set up quickly. I'm looking forward to my first outing.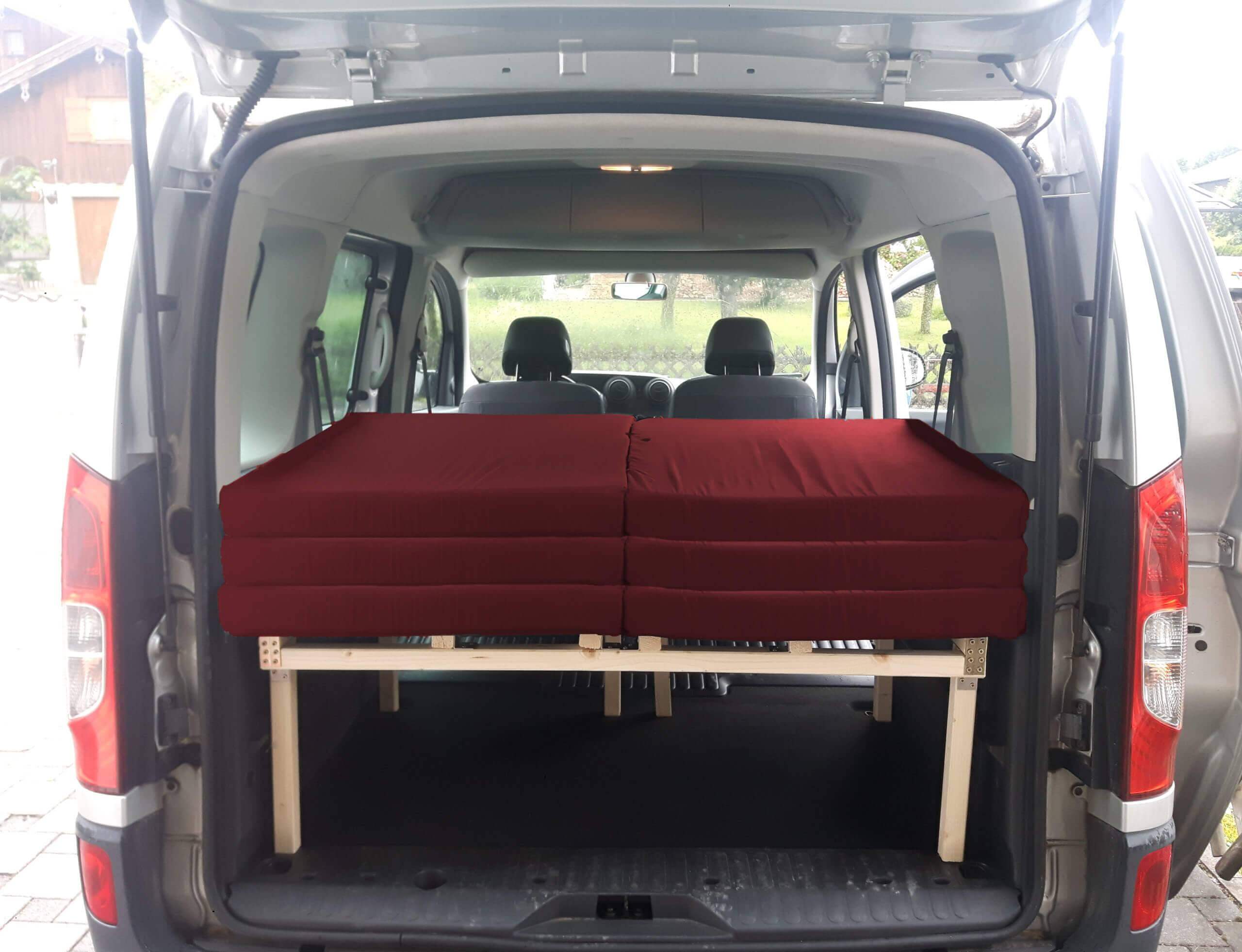 Verena Z.
Opel Combo Life
Coziest bed ever. Easy and quick to build. Highly recommended!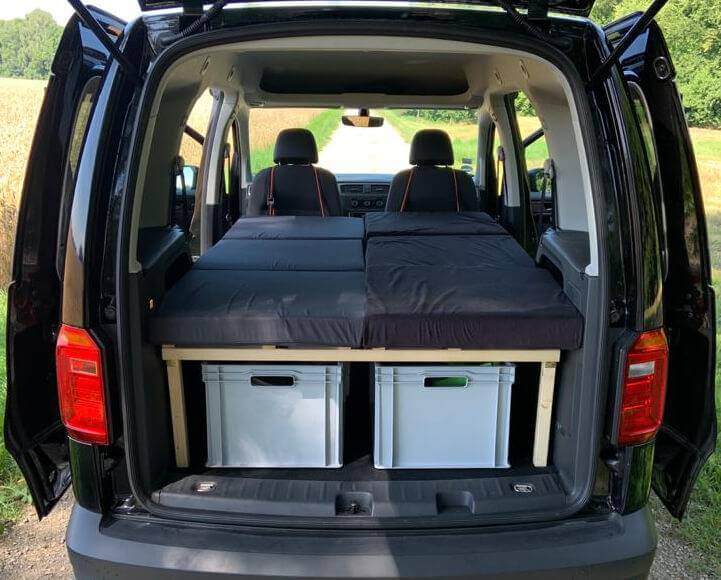 Paul P.
VW Caddy
The system is really awesome! It takes 30 seconds to take off and you sleep very well on it!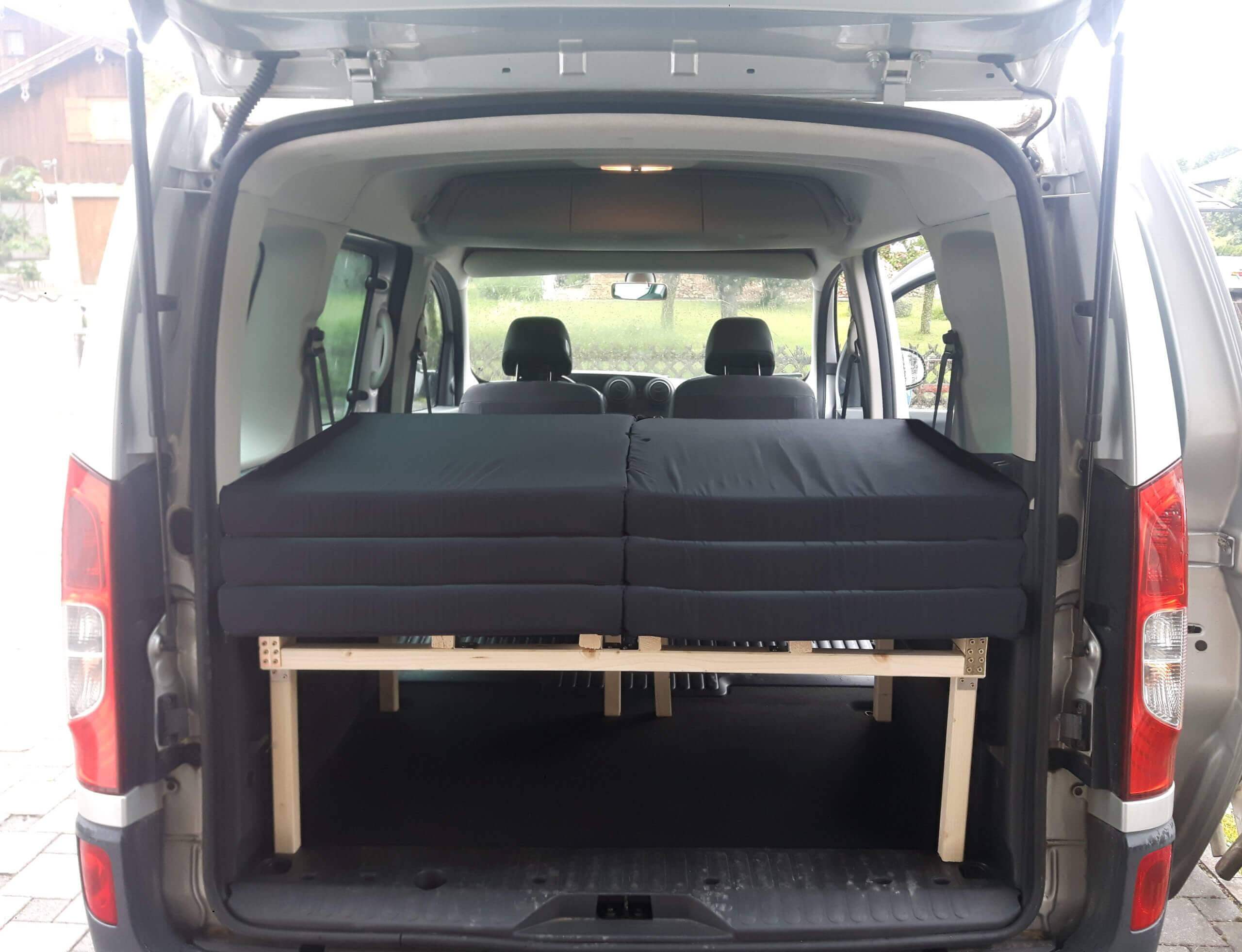 Sebastian P.
Citroen Berlingo III
Super easy to create and very inexpensive! I can highly recommend it!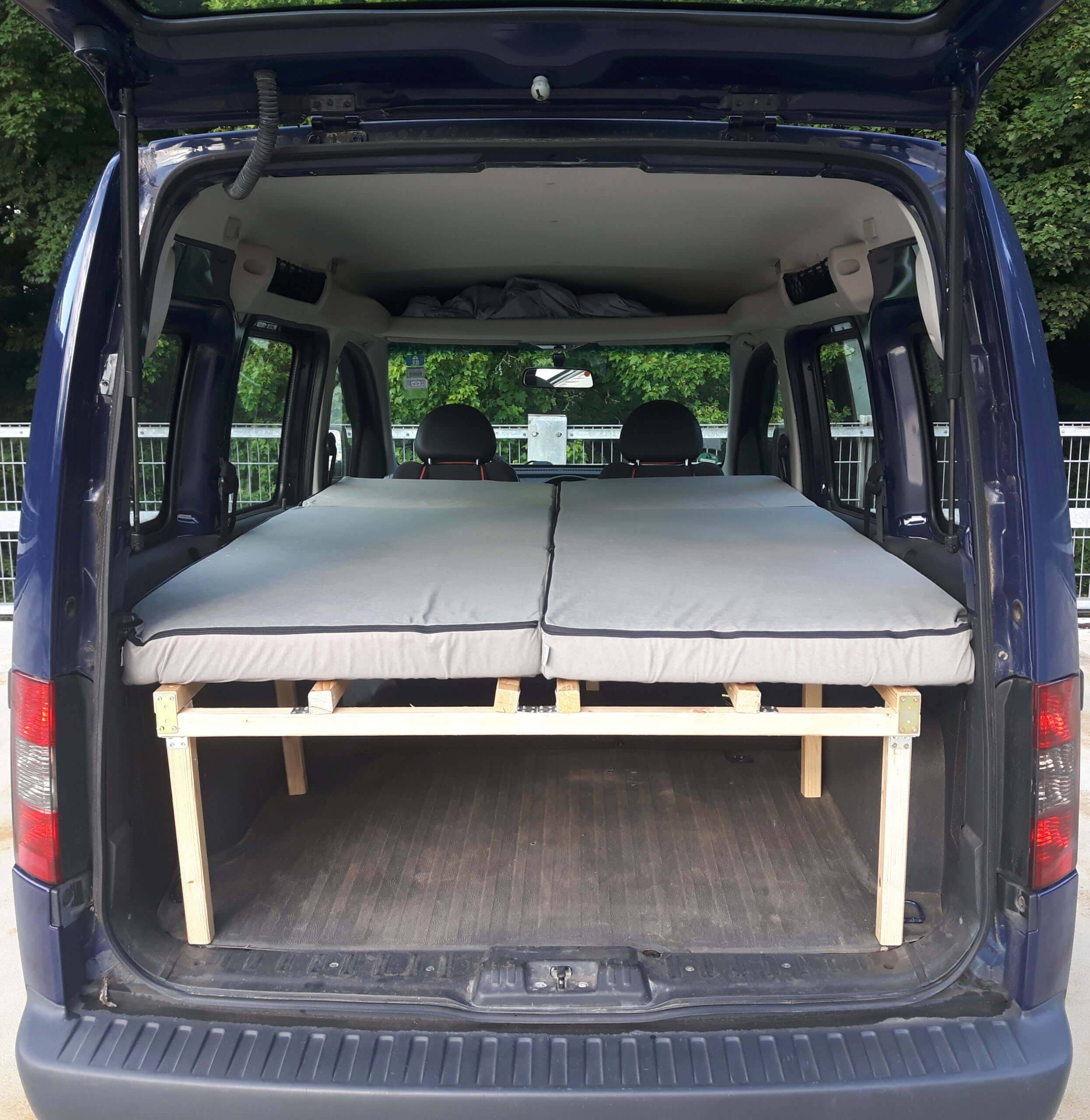 Jonathan H.
Opel Combo C
I built the bed and so far I am really very satisfied!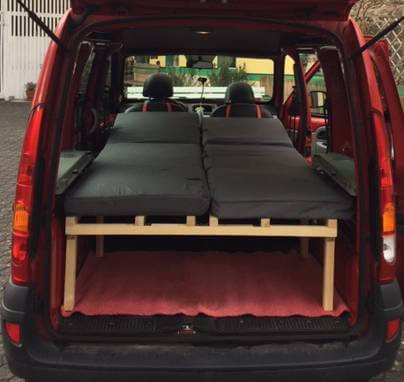 Julia T.
Renault Kangoo KC
We have chosen your bed and are extremely satisfied - Thank you!!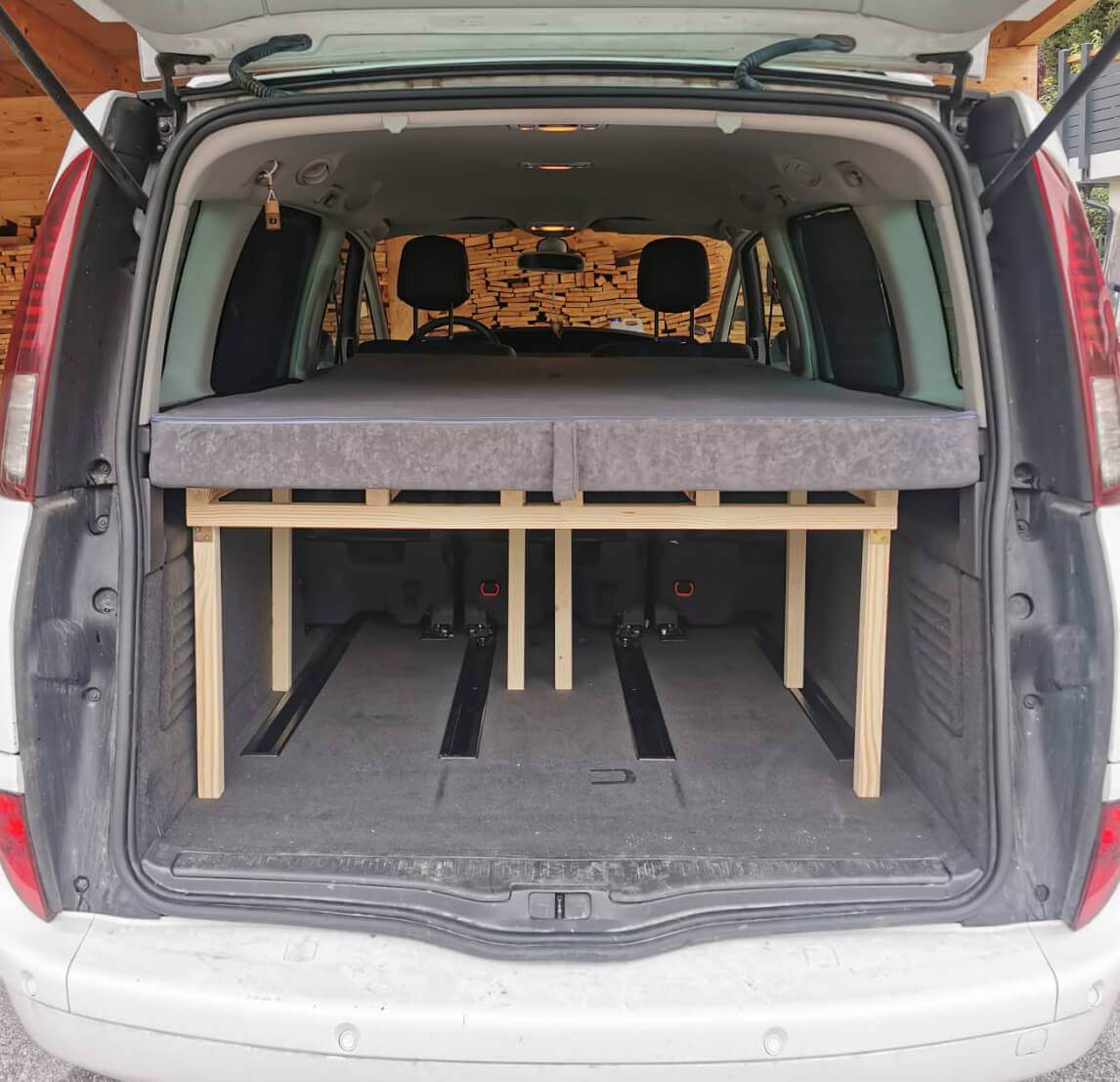 Stephan M.
Renault Grand Espace
The instructions are very easy to follow if you are not doing something manually for the very first time.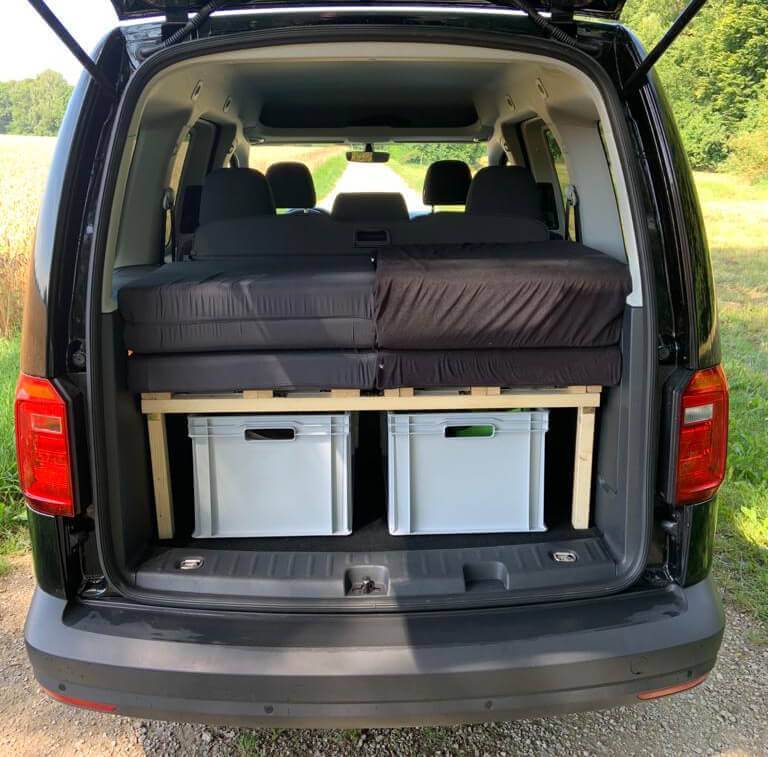 Michael S.
VW Caddy Maxi
Thank you for the great construction and also the price with the 70 Euro mattress can be seen with 130 euros for the single bed!
Our construction plan "Construction Manual – BMW 5er Touring Double Bed" is designed for the BMW 5er Touring (E60, E61) with a rear seat bench.
Bed dimensions:
414mm x 1100mm x 1900mm or
16.3in x 43.3in x 74.8in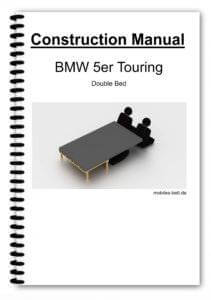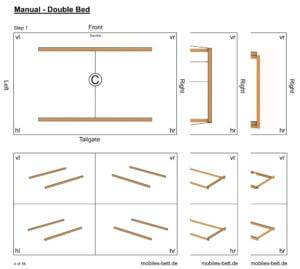 Detailed description of all work steps

Step by step instruction on 16 pages

All work steps are illustrated

Detailed shopping- & material list

Modular principle
60-Days-Money-Back-Guarantee
Price for ebook: 29,99 €

Price for ebook today:

23,99 €