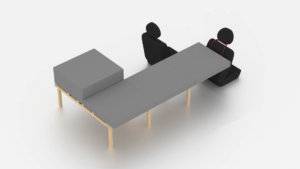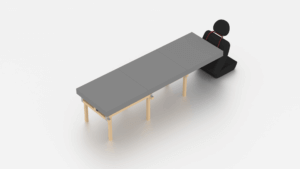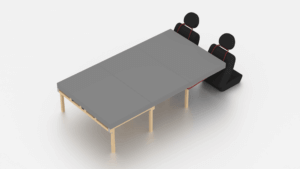 Earning commissions with mobiles-bett.com construction manuals is easier than you think. All you need are contacts who are interested in building their own car bed themselves. Find out here the most important basics and conditions of the partnership.
High comission in the amaount of 50% per mediated building instruction!

All advertising material in different formats available for you immediately
Information About The Product
With our Mobile Bed Project, we want to make road trips possible for as many people as possible with as few resources as possible. We are of the opinion that you can also experience road trips with a small purse and for this we have designed building instructions for beds exactly fitting for over 30 cars. At the same time, we want to do something for the environment and plant at least one tree for every manual sold.
You are welcome to promote our instructions and help us to increase our mobile bed forest. For each tutorial you promote, you will receive a 50% commission. No matter which tutorial you promote or which content link you use, as soon as a customer is referred to our site through your affiliate link, you will receive your commission, regardless of which tutorial the customer chooses.
Below you will find your affiliate link.
Here's to a successful partnership!
Florian Bernhard
Create your Digistore24 vendor or affilate account (if not already done): Register now

Log into Digistore24 and take a look at the marketplace
Search for "mobilesbett" in the search bar at Vendor.
Klick on "Promote Now" and then on "Copy URL".
You now have your affiliate link with which you can advertise the building instructions.
Digistore24 Vendor: mobilesbett
Just post your generated affiliate link. Facebook will pull itself an image and the text from the landing page. If you've already built your own bed, report back on your experience: How did you get along with the building instructions? What trips have you taken with it? You can also advertise – either directly on the landing page with your affiliate link or with one of your posts.
In addition to your own experience report, you can also simply use a travelogue. Here you simply point in/ next to/ after the text to the building instructions and use your affiliate link here.
If you have a mailing list, you can also target your contacts. For a newsletter you can use the following images and banners.
You have questions about our affiliate program or need help setting it up?
Then write us an email to affiliate@mobiles-bett.com